When you picture working in the construction industry, you probably imagine hard hats, fluorescent vests, and a muddy construction site that's on its way to becoming a building. If you're not familiar with the industry, your conception of what it's like might stop there.
But not all jobs within the industry are alike– there are plenty of career options available, allowing you to specialize in any number of niches that contribute to construction in all kinds of different ways.
We've put together a rundown of some construction industry employment opportunities you might not be familiar with to inspire your next job search. Who knows, your dream job might be right here waiting for you!
This is the position most people picture when they think of construction. It's a pretty physical job involving manual labor contributing to the construction of a structure. A construction worker might be in charge of getting materials where they need to go on a job site, or might dedicate their time toward the building process.
More than "just" manual labor, construction work requires precision, attention to detail, and prioritizing safety. Rigorous OSHA standards make safety training a must, and a focus on safety helps everyone work better.
If you've ever seen a concrete sidewalk or driveway being poured, you know that the smooth sidewalks we're accustomed to are the result of some precise and painstaking work.
Beyond pouring wet cement, concrete finishing work involves the construction of building foundations and many other structures. In fact, concrete is one of the most popular and essential building materials because it's sturdy and lasts a long time.
Pretty much every building you can think of was constructed using concrete in some way, dating back thousands of years to the Ancient Romans.
Concrete finishers have to precisely and correctly mix the concrete so that it sets properly, in addition to pouring it and then smoothing and leveling it to ensure that the finished result looks great and provides the necessary structural support.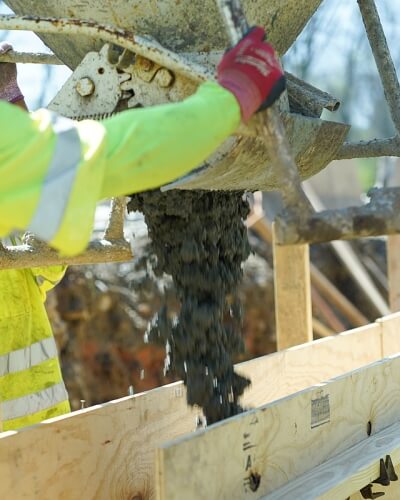 A millwright is also known as an industrial mechanic. This position involves the installation, maintenance and operation of heavy construction machinery, like cranes. Although you don't need a college degree to find work as a millwright, you'll benefit from plenty of on-the-job training, since the position requires attention to detail and a lot of precision.
Millwrights' work is especially valuable, because heavy machinery can be dangerous if it's not properly installed and maintained.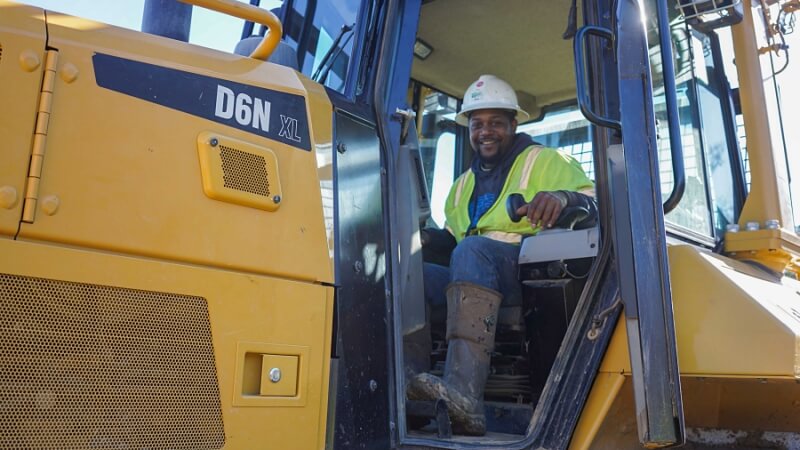 A lowboy is a truck with a very low deck that's used to transport construction materials and equipment, making it an indispensable part of the construction process. After all, without the right materials and equipment at a job site, the project wouldn't be able to proceed!
In order to become a lowboy driver, you'll need to obtain a commercial driver's license, since transporting heavy equipment is a little different from the type of driving most people are used to.
It helps to have an extensive working knowledge of trucks and equipment so you can help identify and solve problems, keeping things moving along at the job site without delays.
The possibilities are endless
If you're looking for a job in the construction industry, take a look at our Careers page. No matter what your skills and interests are, it's likely we have a position that will be perfect for you!
At Redstone, we're a family. We know that as a company, we're only as good as our team. We value safety and hard work, and we show our appreciation by paying competitive wages. We'd love to have you join the workforce– so go ahead and apply today!